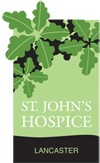 Sportive Bike is proud to support local charity St. John's Hospice Lancaster, which provides care to patients coping with life limiting conditions and cares for families at a time when it is needed the most.

It costs approximately £64,000 a week to maintain the services at St. John's, 24hrs a day, 365 days a year. (That's £9000 a day!)

By taking part in the Cumbrian or Lakeland cycling challenges you can ride for your local charity – just create your online fundraising page and start raising money, it's as simple as that! Let your friends and family know you are taking on a Sportive cycling challenge for charity by emailing or facebooking them with a link to your page – they can donate securely online with a debit/credit card from anywhere in the world and every donation will make a huge difference to St. John's Hospice.

The Hospice has been established in Lancaster for 25 years, and offers a variety of vital services including a 20 bed in-patient ward with a dedicated team of professionals and volunteers. The hospice also has a Day Centre, where patients can come for the day, relax, meet friends and talk to people going through the same experiences. The hospice also offers bereavement support, chaplain, complementary therapies, education courses and occupational therapy.
The Hospice at Home service is a small team of around 5 nurses who are dedicated to travelling all over Lancashire, South Lakes and parts of North Yorkshire to reach their patients and care for them in their own homes. The demand for St. John's Hospice services continues to grow every year and the hospice needs the support of its local community to ensure it can continue to provide an excellent standard of care.

Thanks to local support the hospice is able to maintain its services completely free of charge for patients and families. However, it needs our support to ensure its doors can remain open and to ensure that its services are here for many more years to come.

By riding for charity, your sponsorship money will help enable St. John's Hospice to continue providing care both within the hospice and out in the wider community to those who need it the most.


Sign up to take part in the Cumbrian or the Lakeland by following the links above and once you have signed up, you are ready to start your own fundraising page for St. John's!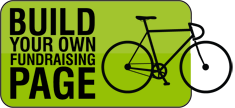 What you support means to St. John's Hospice:
http://www.youtube.com/watch?v=Giso5Hiid0w&feature=player_embedded

On behalf of St. John's Hospice, Sportive Bike thanks you for your support.