The Howgill Hammer 2010 Results
Well done everyone who took part this year. Very positive comments from the participants who finished with 2/3rd completing the short course and everyone completing the long course.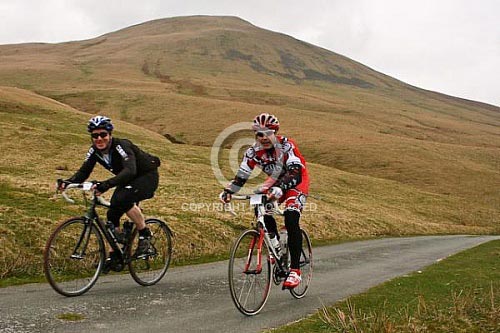 Photos of the event are now available on www.sprint-photo.co.uk

Howgill hammer 53 mile course results click here

Howgill hammer 90 mile course full results click here

Please feel free to rate your experience on the day via Cyclosport.org.

We hope to see you at the event

Dale Hollingdrake, Event Organiser


Comments from riders
charles.jackson
A great day with very friendly marshalls, feed staff and facilities. I thoroughly enjoyed the day and would recommend the event. The route signage was superb. Deserves more riders and the facilities and route allow for increased numbers. Well done and a big thank you to all the organisers and helpers.
17brigham
Great friendly event. Good well stocked feed stops I made it 91 miles not 86! Bit pricey at £30 but I'll come next year.